GnuPharma, a company that produces nutritional endocannabinoid supplements, wanted a logo and packaging design that highlight a balanced and integrated relationship between nature and science. To be successful in the highly competetive retail environment of natural herbal supplements, new branding and packaging was developed that was inspired by both the science and natural elements of the products. A molecular structure style of geometric patterns was developed that illustrate each plant that comprise the main herbal ingredient in each product. Placed on a solid black background, the bold color of each product is set off to stand out at the shelf while creating an overall elegant look that references the nature and science that goes into them.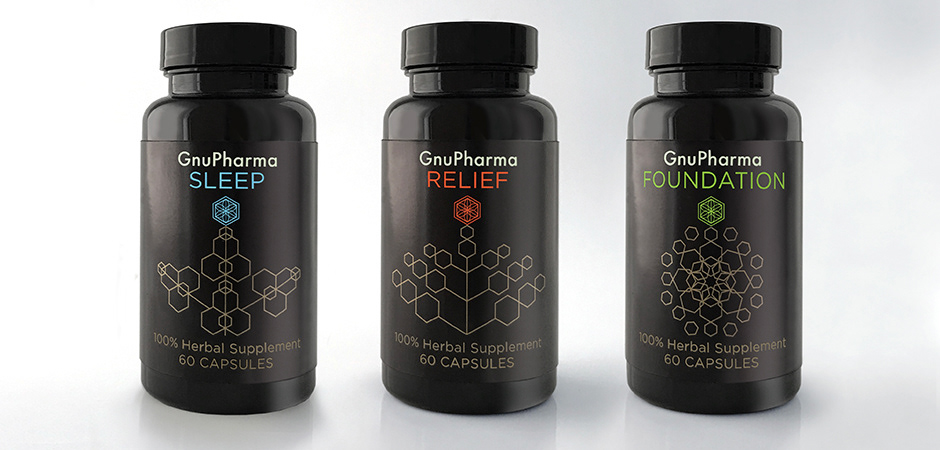 The packaging design for GnuPharma was selected as 
2018 Winner at the
American Package Design Awards
.